Staff survey shows CSIRO is still far from ok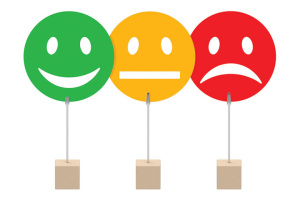 The results of CSIRO's all staff survey – which achieved an impressive 74 per cent participation rate – paint a picture of an organisation slowly rebuilding shattered confidence but still cast adrift from national and global workforce benchmarks.
Staff Association Secretary Sam Popovski said the results revealed some slight improvements over the past twelve months, it was important to remember that these small increases have come off a very, very low base.
"The Staff Association pays credit where due; the increased survey participation rate is impressive. Communication within the organisation has improved and that's been noticed. Staff confidence in immediate supervisors and line managers remains resilient and strong.
"However confidence in CSIRO's senior leadership, strategic direction and capacity to manage change remains abysmally low. These ratings must start to drastically improve," Mr Popovski said.
The good
The survey demonstrated good results for the workaday CSIRO experience; with favourable ratings for a balanced and inclusive workplace supervised by immediate supervisors who support staff.
Communication with staff – both in terms of gathering opinions and informing organisation direction – also recorded improved ratings.
The bad
Staff did not spare the blushes of CSIRO's senior leaders; especially the Executive Team. The results must make uncomfortable reading for Chief Executive Larry Marshall, who has less than three years left to run in his current appointment.
More than half of staff surveyed do not believe senior leaders are genuinely interested in their wellbeing as employees. 72 per cent of staff think that senior leaders do not possess a general understanding of the problems faced on the job. 68 per cent do not think senior leaders act on employee feedback and 63 per cent of the workforce do not rate Executive Team communications as open or honest.
The ugly  
Perhaps the most depressing results for 'Australia's Innovation Catalyst' measure CSIRO's performance against external international and national benchmarks. Compared to a Global Transitional Norm (GTN) and an Australian National Norm (ANN) the results are – with a handful of exceptions – not good.
CSIRO staff rated the organisation around twenty percentage points behind other national companies of similar scale on three key measures; senior leadership (-23), strategic direction (-19) and – perhaps most embarrassingly for the Turnbull Government – agility (-19).
What do you think of the results?
The Staff Association Council is meeting next week to determine priority actions for the Association to take in response to the survey.
Members views are welcomed by email on [email protected].
Related content