Largely positive survey results mask strategic risks for CSIRO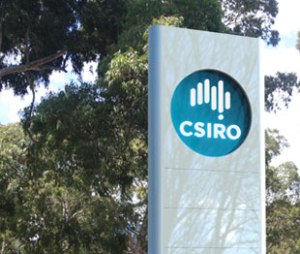 Recent CSIRO staff survey results – while demonstrating overall improvement in organisational morale and purpose – also shows a lack of progress on collaboration, employee recognition and reward as well as trust in senior management.
The 2019 edition of the CSIRO all staff survey was conducted in May and attracted a 73 per cent response rate. Completed by external contractor Willis Towers Watson; the survey report characterised the results as "mostly trending in the right direction."
However, despite clear improvement in staff engagement and good ratings on health and safety, diversity and confidence in line management; some of the results betray a stubborn lack of progress at CSIRO, Staff Association Secretary Sam Popovski said.
Beneath the surface
"Following a closer reading of these CSIRO staff survey results; a more complex picture emerges. Senior CSIRO leadership continue to struggle against a trust deficit. That's undermining staff confidence in the organisation's ability to meet strategic goals.
"Staff stress and anxiety is too high and too many employees do not feel recognised or rewarded for work or that CSIRO research is properly resourced."
"That stands in contrast with positive responses gauging staff engagement which is particularly impressive given the CSIRO context defined by the heavy job and funding cuts of recent years," Mr Popovski said.
Strong sense of purpose
Staff reported a strong belief in the goals and objectives of CSIRO (91 per cent) and support for what the organisation stands for (92 per cent).
Upwards of eighty (84) per cent of respondents recommended CSIRO as a good place to work and nearly ninety (89) per cent agreed to work beyond requirements to secure the organisation's success.
The 2019 results represent marginal improvement on staff mood from last year which in turn measured a significant lift on the ratings of the year before. Current level of staff engagement shows double digit improvement on 2016 results; which measured the nadir of CSIRO morale immediately following severe Government cutbacks.
Unsurprisingly, when asked to nominate a specific idea or suggestion to make CSIRO a better place to work; the single most common (25 per cent) response would be to increase support, resources and funding.
Notably, the survey was conducted before the impacts of the recent staffing cap, which is now making it even harder to access the people resources to deliver on work in CSIRO.
Ongoing effects
Other results suggest job cuts have left a greater legacy on the CSIRO psyche. Nearly half (44 per cent) of respondents reported feeling anxious due to work over the previous month; echoing poor staff stress ratings detected during last year's inaugural wellbeing survey.
Too many CSIRO staff (60 per cent total) reported feeling unsupported (25 per cent), detached (15 per cent) or disengaged (20 per cent) at work.
More than two-thirds (41 per cent) of staff still do not feel it is safe to speak up at CSIRO. Over half (55 per cent) reported a fear of punitive measures in response to failures from risk taking and 51 per cent do not feel the organisation welcomes challenges to the status quo.
Growing gulf
Staff confidence in CSIRO senior leaders – Executive Team, Business Unit and ESS Directors – remains low. Most respondents do not believe that senior leaders generally understand the problems facing staff on the job (61 per cent) and fail to act based on staff feedback (55 per cent).
52 per cent of participants do not agree that CSIRO Executive Team communicates openly or honestly with staff, contrasting with a 64 per cent approval rating for Business Unit leaders on the same measure.
The gap between the workplace and the executive suite is perhaps best illustrated by questions measuring delivery on commitments. 77 per cent of respondents agreed that "where I work people are accountable for delivering what they have promised." However, when asked whether CSIRO leaders are held accountable for their performance, only 36 per cent of participants could agree.
Workplace experience
Confidence in the performance of CSIRO line management remains very strong and, in some cases, better than national and global benchmarks.
Respondents said that CSIRO team leaders support the development of skills and abilities (84 per cent), care about staff wellbeing (88 per cent), recognise work well done (79 per cent), involve staff in decision making (78 per cent), communicate openly and honestly (78 per cent), lead by example (78 per cent), encourage staff to learn from mistakes (77 per cent) and promote healthy debate to uncover ideas (74 per cent).
Staff reported high levels of confidence (90 per cent) in the absolute priority for health and safety at CSIRO, with almost all respondents (95 per cent) reporting access to adequate training to perform work safely.
CSIRO is viewed by most respondents as a workplace where discrimination and harassment is not tolerated (78 per cent), where individuals can be themselves and accepted without worry (77 per cent), and where senior management champion diversity and inclusion (75 per cent) leading to appropriate action by the organisation in the workplace to support the needs of diverse staff (72 per cent).
Reward and recognition
More than two thirds (74 per cent) of staff participating agree that there are opportunities for personal development and growth in CSIRO and a similar number (67 per cent) agree there is access to adequate mentoring on a formal and informal basis.
88 per cent of respondents said that CSIRO culture is supportive of balancing work and personal lives. 85 per cent of staff reported satisfactory access to flexible work options and 91 per cent reported that CSIRO team leaders supported staff accessing flexible work options that suit needs.
However, a significant number of respondents (40 per cent) could not agree that CSIRO staff are paid fairly for the work they perform in terms of total remuneration. Almost half (48 per cent) could not support the proposition – based on personal experience – that high-quality performance is usually rewarded at CSIRO.
Likewise, most staff (51 per cent) did not respond favourably to the statement that "CSIRO makes adequate use of recognition and rewards other than money to encourage good performance."
Strategic shortcomings
Staff ratings for the organisation's agility and adaptiveness will prove confronting reading for Chief Executive Larry Marshall and the CSIRO Board.
38 per cent of respondents agreed that CSIRO does a good job of moving quickly from idea to implementation. 44 per cent said that multi-disciplinary teams can be formed and reconfigured with agility and only 53 per cent agreed that there was enough flexibility in CSIRO project organisation to pursue innovation.
Collaboration at the team level seems healthy, with 80 per cent of respondents agreeing that differing opinions are openly discussed while reaching decisions in work areas.
However only 46 per cent of staff reported good collaboration between different projects at CSIRO, representing a significant fall on 2018 ratings and more than 20 points adrift from both national and global benchmarks.
In recent comments to business leaders in Sydney, Dr Marshall lamented Australia's performance on collaboration between research and industry.
"Australia continues to score incredibly well on research but very poorly on collaboration between research and industry," Dr Marshall said.
"Reuters ranks CSIRO in the top 20 organisations globally for innovation – putting Australia in sixth place on that list – but translating our innovation into opportunities to secure Australia's future will require bold new leadership that embraces collaboration."
Related content