CSIRO staffing cap strategy shrouded in secrecy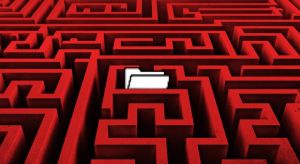 CSIRO Executive's efforts to relieve staffing cap pressures remain under wraps, with senior management refusing to support a Staff Association initiative to make a formal application for an Average Staffing Level (ASL) exemption to the Federal Government.
The Staff Association motion – moved at December's Consultative Council meeting – called for CSIRO Executive to make an application to the Federal Government for a cap exemption before 1 January 2020; specifically seeking staffing relief for 'all of CSIRO's operations that are funded by non-appropriation sources, including business and industry.'
CSIRO Executive instead appear to be maintaining a less-than-transparent ASL management strategy, citing discussions with government departments as a way forward to staffing cap relief; a Freedom of Information request by the Staff Association returned only a limited number of heavily redacted ASL documents.
Meanwhile the Department of Finance revealed that 20 ASL offset exemptions have been approved across the public sector since October 2018.
Consultative Council
The Staff Association motion read:
This meeting of Consultative Council supports a formal application by the CSIRO Executive to the Federal Government before 1 January 2020, for an exemption from the ASL cap for all of CSIRO's operations that are funded by non-appropriation sources, including business and industry.
"While CSIRO was supportive of the intent behind this, we were not in a position to support the motion itself… we believe that it is in the best interests of the organisation to continue our current dialogue with government on this issue," CSIRO Executive Director (People) Katherine Paroz said.
"We advised Council members that CSIRO has been working hard to re-prioritise resources, understand our current and future resourcing needs and explore appropriate options with the relevant departments regarding how the ASL applies to CSIRO," Ms Paroz said.
Strategic shortcomings
Staff Association Secretary Sam Popovski described the behind-closed-doors approach as "clearly inadequate."
"The response hasn't changed much since the Staff Association first raised concerns over ASL more than twelve months ago and CSIRO Executive's lack of progress in achieving staffing cap relief during this time demonstrates how unsuccessful this strategy is."
"The lack of transparency and management accountability on ASL in CSIRO is frustrating and it's a large reason why the Staff Association sought a Freedom of Information request," Mr Popovski said.
Freedom of Information
The Freedom of Information (FOI) request lodged by the Staff Association sought access to documents relating to the Average Staffing Level at CSIRO from July 2018 to October 2019; specifically correspondence between CSIRO Chief Executive and CSIRO Board, CSIRO and the Department of Finance and Department of Industry, Innovation and Science and between the Chief Executive and Board and Science Minister Karen Andrews.
CSIRO decided that exemptions applied to parts of the relevant documents under various provisions (irrelevant material, personal information) of the Freedom of Information Act 1982 (FOI Act). CSIRO also applied a public interest test on the further release of conditionally exempt material; citing the potential for unreasonable interference with the privacy of individuals.
In response to the request CSIRO ultimately released a schedule of 25 documents totalling 76 pages, all heavily redacted.
Exemptions approved
Meanwhile, the Department of Finance has revealed that twenty ASL offset exemptions have been approved across the public sector since October 2018.
The information was revealed as an answer to a Senate Estimate's question on notice to Finance Minister Mathias Cormann, when quizzed on the number of approved ASL exemptions.
"This again begs the question: if the Department of Finance has been considering and granting ASL exemptions over the past twelve months, why has CSIRO refused to formally apply for an exemption?" Mr Popovski said.
Canberra briefings
A Staff Association delegation travelled to Canberra recently to meet with MPs and Senators from the opposition parties over the impact of the ASL cap on CSIRO research and jobs.
The delegation was comprised of Staff Association Secretary Sam Popovski and Australian Cotton Research Institute delegate Mary Whitehouse who provided a regional and agricultural science perspective on the staffing cap restrictions.
Meetings with Labor representatives included Shadow Minister for Innovation, Technology and the Future of Work, Clare O'Neil; House of Representatives members Alicia Payne (Canberra), David Smith (Bean), Peta Murphy (Dunkley), Ged Kearney (Batman) and Senator for New South Wales, Tim Ayres. The delegation also visited with Greens science and research spokesman Adam Bandt MP and Victorian Senator Janet Rice.
Next steps
"The Staff Association is determined to push CSIRO Executive to seek relief from ASL cap restrictions, including by seeking an exemption from the Government. The most recent discussions with senior management have been open and frank," Mr Popovski said.
"However, the Staff Association disagrees that the strategy being undertaken by senior management is the best one to lead to the outcome we all want: scrapping of the staffing cap at CSIRO."
"At some point soon, the Executive's strategy of exploring "options" and maintaining "dialogue" to manage the ASL cap will have to translate to meaningful relief for the sake of CSIRO's future," Mr Popovski said.
Related content